Become a GSS Leader
Application Process
Complete the Student Leader Application (We are still accepting Fall 2023 applications on a rolling basis through the summer, apply today!)
Complete the availability matrix that includes the time you are available to hold GSS sessions.
Provide an unofficial copy of your transcript.
Materials should be submitted to Ms. Danielle Pafe at dpafe@umd.edu.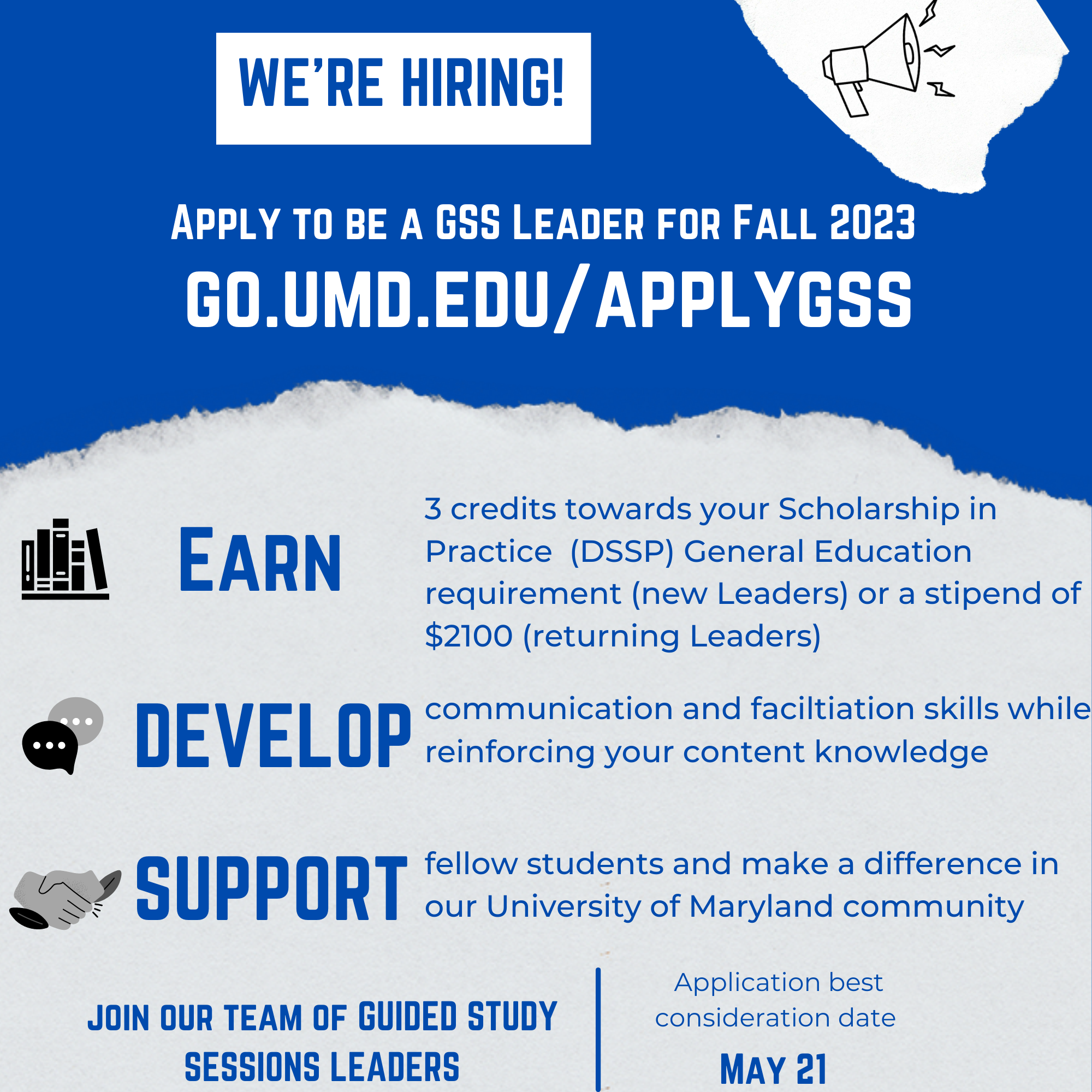 Role of The GSS Leader
The GSS Leaders serve as model students. GSS leaders:
Attend class, read assignments, complete homework.
Structure sessions to encourage group learning and student interaction.
Encourage students to take advantage of resources to be successful in the course.
Assist students in learning the course material.
Model appropriate learning strategies and techniques to help students become successful in the course.
GSS Leaders Have
An interest in motivating other learners.
An A-, A, or A+ in the course they wish to support.
A 3.0 Cumulative GPA or better.
At least 12 credit hours from UMD at the time of application.
A schedule that allows you to dedicate approximately 10 hours per week to GSS.
Good interpersonal and communication skills.
Space in your course schedule for TLTC310.
GSS Leader Responsibilities
Attend their assigned course.
Structure GSS sessions twice a week to encourage group learning and student interaction.
Provide a minimum of 22 sessions per semester.
Participate in various trainings per semester.
Register for the 3 credit course TLTC310 during the first semester serving as a GSS Leader.