Gorgette Y. Green-Hodnett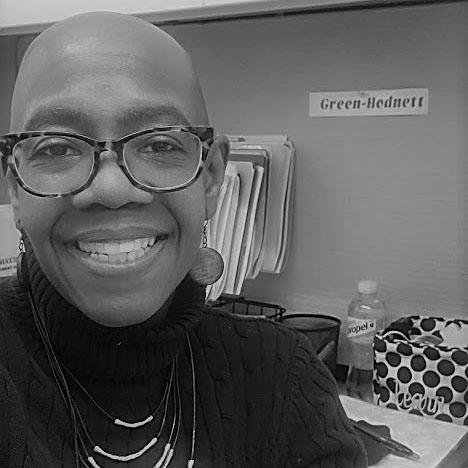 Gorgette Y. Green-Hodnett
Academic Enrichment Programs Coordinator
Gorgette oversees and coordinates TLTC's Math Success Program. She works with a student-led team to create a positive and collaborative learning environment to support students as they access and apply problem solving skills and concepts in math and math-related courses taught at the University. Through collaboration and engagement, Gorgette partners with other stakeholders to extend academic support through campus-wide workshops and programming.
Gorgette completed a 23 year career with Charles County Public Schools having served as a mathematics teacher, department chair, mentor teacher and instructional leader. Gorgette served in various capacities in Student Affairs at both Framingham State College and Simmons College. Gorgette's professional passions lie in the support and development of K-12 teachers as well as creating and developing collaborative systems and supports for student success in math.
Gorgette earned a M.S. in Human Service Management from Worcester State College, B.A. in Black Studies from the State University of New York at New Paltz as well as a Post-Baccalaureate Certification in Administration from McDaniel College. Gorgette is trained as an online course facilitator for the Maryland State Department of Education.
Contact