Math Success Program
The Math Success Program will close on Thursday, May 11th for the Spring semester. We will reopen in August 2023.


Program Description 
The Math Success Program (MSP) offers FREE drop-in math coaching and collaborative study groups for students enrolled in most undergraduate math and math-related courses. 
Our undergraduate coaches and collaborative study group leaders specialize in Algebra, Pre-Calculus and Calculus I-III though often we can assist in most math or statistics-based courses. 
All UMD students are welcome and no appointment is necessary. Come to ask questions, deepen your understanding of course concepts, discuss effective math learning strategies, collaborate with peers, or study with the support of our coaches nearby.  
Contact: For more information, or to request disability accommodations for our program, please contact the Math Success Program at mathsuccess@umd.edu or 301-405-9368.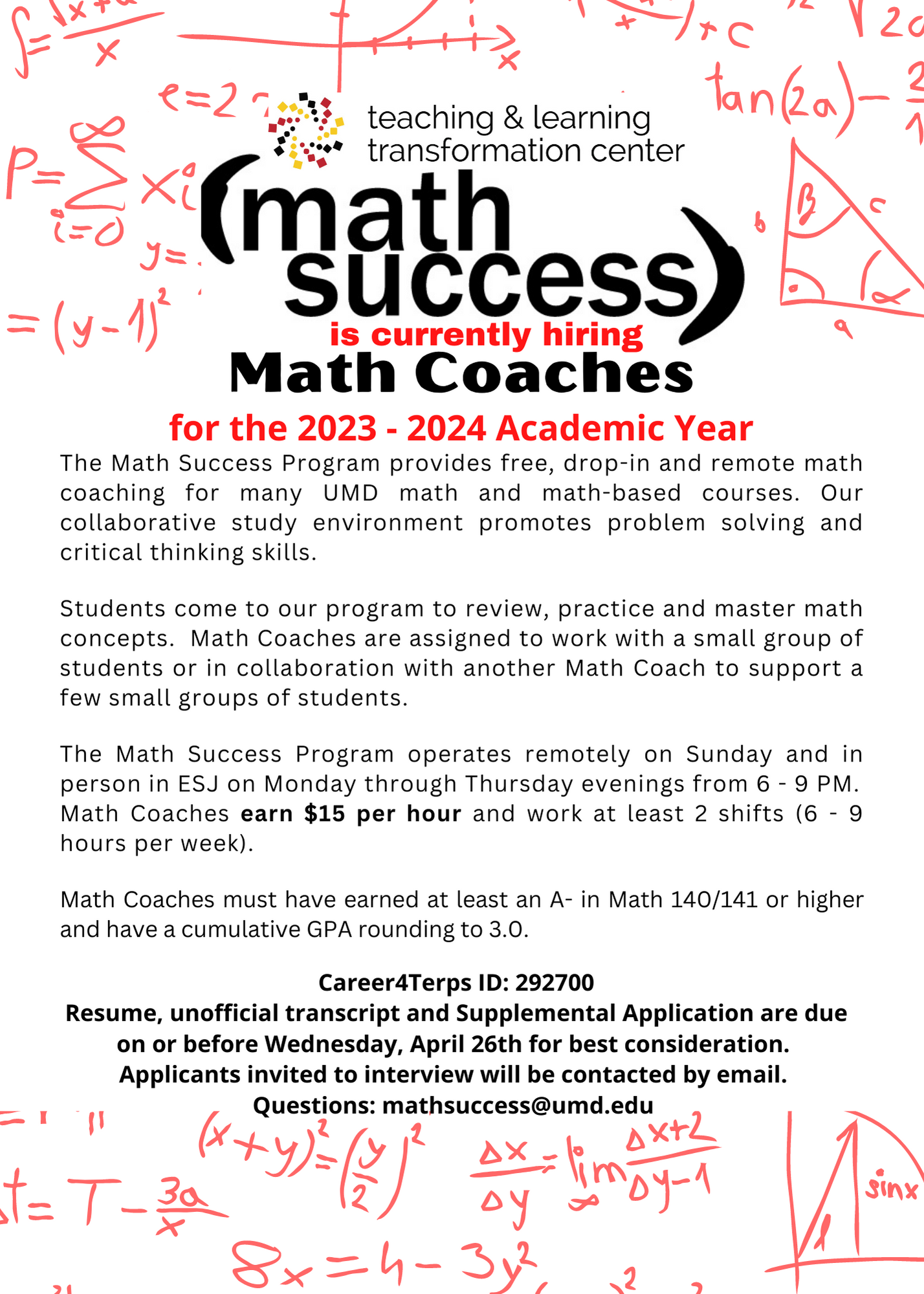 Testimonials from students who visited the program
"I am definitely more confident than when I came. The best tutor I've had by far!"

"It was nice to work with a coach who knows what you're going through and knows how to help."

"My experience at Math Success was great. My coach taught the concepts I was having difficulty with in a way that was easy to understand and was persistent in finding ways to help me solve difficult problems."

"I came in expecting to gain a base understanding of a topic and now I am able to do it on my own! Very good experience with a great tutor."